NOTE: In order to successfully register our mobile app on iOS devices, you will need to have a valid certificate from a recognized CA installed. This does not apply to Android devices. Also, make sure ports 443 and 9443 are open for communication between GreenRADIUS and the public internet. (Green Rocket Security uses a cloud service for push notifications.)
Download and install the Green Rocket 2FA mobile app from the App Store (on iOS) or the Play Store (on Android):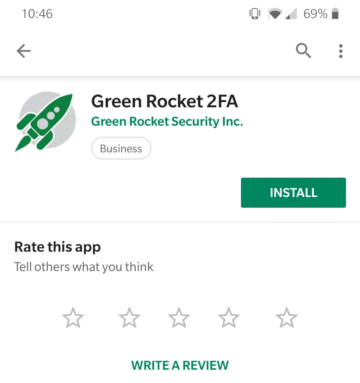 Launch the app. A registration screen will be displayed: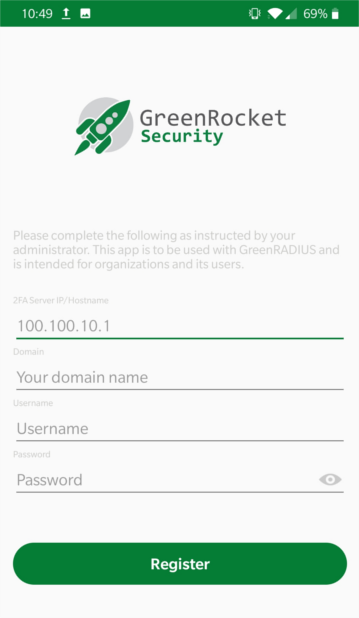 Enter the IP address or hostname of the GreenRADIUS to connect to, along with the domain the user is in, the username, and password: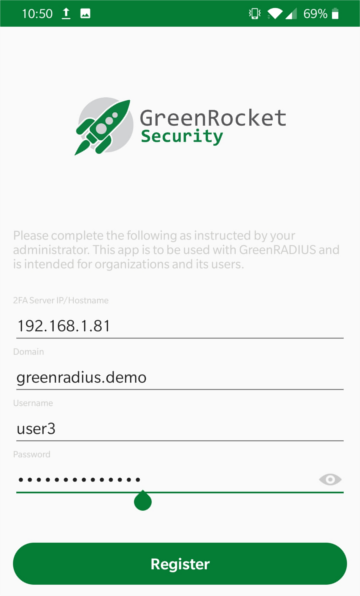 Tap the Register button. The registration process may take a few seconds, after which you will see a completion message: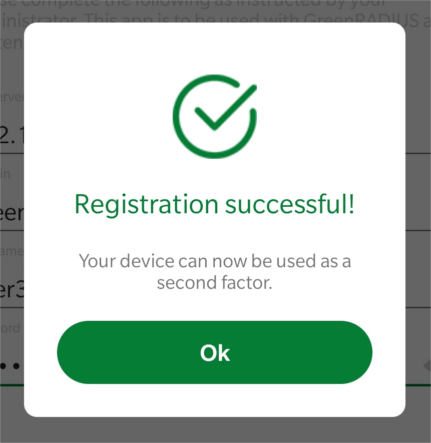 A PIN will need to be set. This PIN will only be required during login attempts if the phone itself does not already have a lock screen secure setting (PIN, pattern, password, etc.)

The token will now be displayed in the app.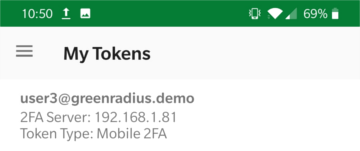 You can now use the app as a second factor. When a login request is made and no other token is specified (by appending an OTP to the password or other ways), a push request will be sent to the app: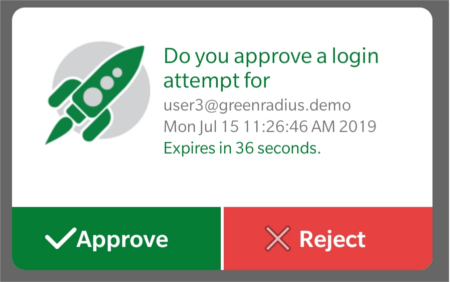 You can tap Approve or Reject on the prompt to verify or deny the authentication attempt.
NOTES:
For the app on Android, whenever the Android device is rebooted, the Green Rocket 2FA app must be launched once for push notifications to be received.
Users should make sure devices have notifications enabled for both the device and the Green Rocket 2FA app itself.
Unlike other tokens supported by GreenRADIUS, the Green Rocket 2FA app token does not sync to other GreenRADIUS instances in a GreenRADIUS High Availability cluster.
Updated 2022-04-06
© 2023 Green Rocket Security Inc. All rights reserved.