In a web browser, navigate to the Self Service Portal at https://<ip address of GRVA>/.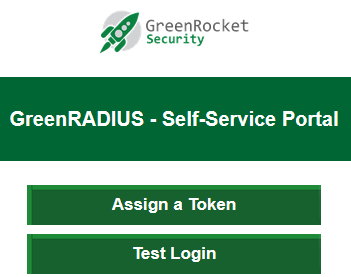 Click the "Assign a Token" button. You will then be prompted to log in with your username and password. (If you already have a token assigned, you will be prompted to log in with your assigned token as well.)

Once you have logged in, select the "Google Authenticator" option at the top of the screen.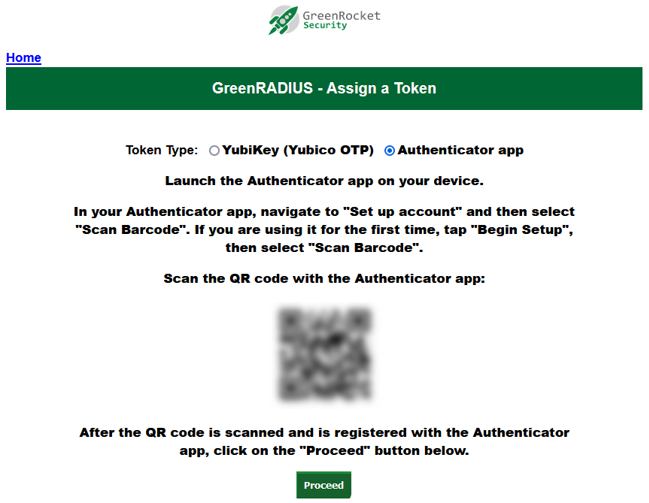 Using your Authenticator app of choice, scan the QR code. Once you do, it will be displayed as a token in the app: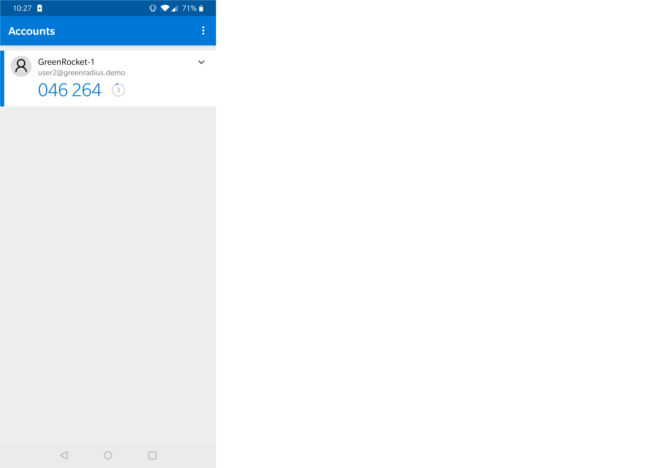 In the browser, click Proceed. (This is an extremely important step, as clicking Proceed registers the token in GreenRADIUS.) You will be prompted to verify your new Authenticator token by entering the current OTP:

Once the token is assigned, you will see a success message:

You can now use your Authenticator token as a second factor.
Updated 2021-06-03
© 2021 Green Rocket Security Inc. All rights reserved.