Before starting, make sure GreenRADIUS is configured with users imported from your LDAP and can communicate with your Check Point VPN
In the GreenRADIUS web admin interface, add the Check Point VPN as a RADIUS client.
Click the Domain tab
Click the domain name where you want to add the Check Point VPN as a RADIUS client
Click the RADIUS Clients tab
Enter the IP address of the Check Point VPN. Then enter the same RADIUS secret twice. Then click the Add button.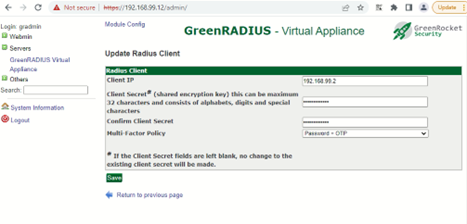 Log in to the Check Point VPN SmartConsole
Go to Objects > New Host to add GreenRADIUS details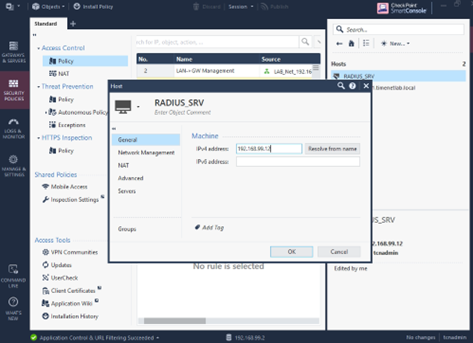 Go to Objects > More object types > Server > RADIUS. Select the newly created GreenRADIUS host and enter GreenRADIUS details. (Note: Select "PAP" as the protocol.)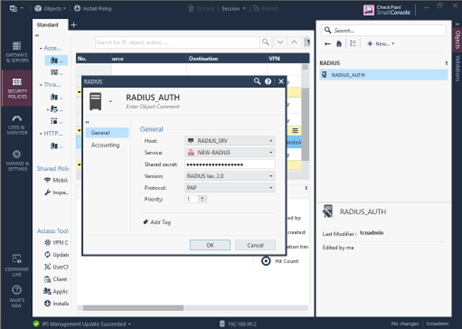 Go to Objects > More object types > User/Identity > New User
Create new users making sure that their usernames match exactly with their usernames in your LDAP and in GreenRADIUS (assuming they have already been imported into GreenRADIUS)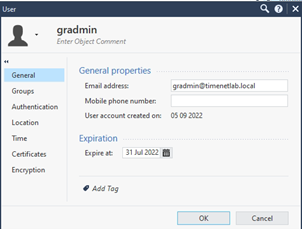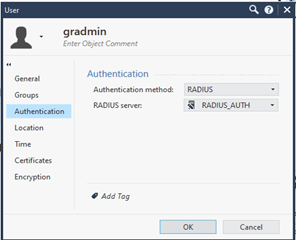 Go to Objects > More object types > User/Identity > New Group, and assign users to this group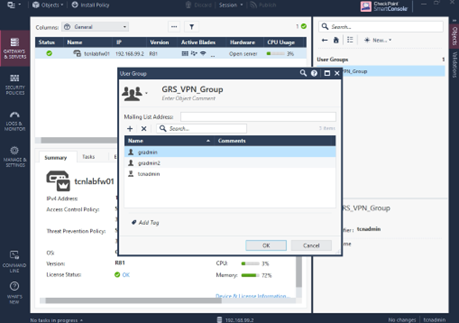 Navigate to Gateways & Servers and double click on your gateway
Go to VPN Client > Authentication > Authentication Method and click the Settings button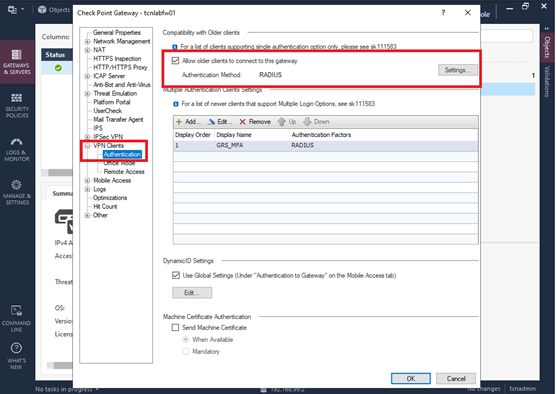 In the Single Authentication Client Settings, set Authentication Method as RADIUS and specify the configured RADIUS server
Go to Security Policies > Access Control > Policy
Click "+" to add a policy
Right click and select Add Legacy User Access
Select the group in the User Group dropdown menu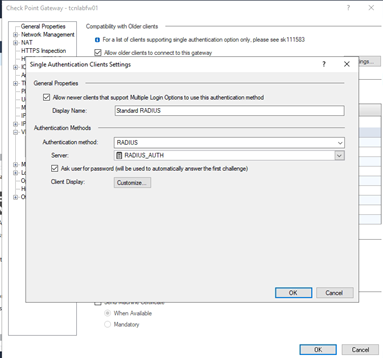 Once all of this has been configured, publish to save the settings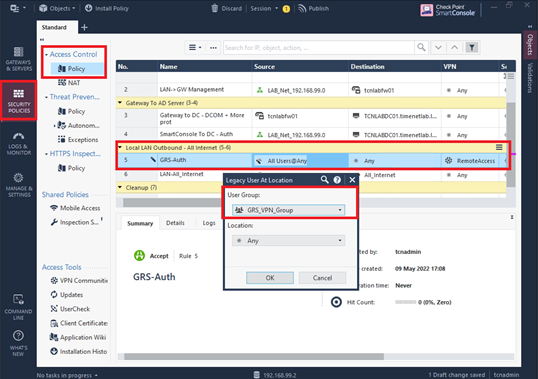 To test a VPN login, launch your Check Point Endpoint Security VPN client
Select the appropriate site
Log in with your username and password+OTP. (If you are testing with a YubiKey or Authenticator app OTP, and the OTP Input Method is "Append OTP to password" in GreenRADIUS, then append the OTP to the end of your password in the password field.)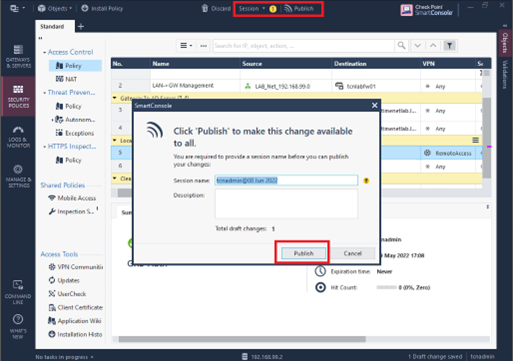 If the login is successful, it will show that it is connected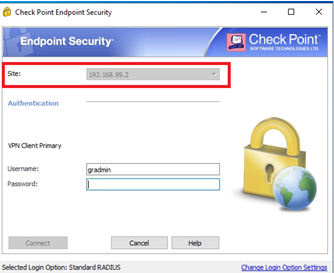 You can verify that the login was authenticated by GreenRADIUS by going to the GreenRADIUS web admin interface > Reports tab > Authentication Requests report
Updated 2022-06-08
© 2022 Green Rocket Security Inc. All rights reserved.